Sahir | Gulzar | Kaifi | Majrooh
R.D. Burman | Salil Chowdhury | A.R. Rahman


Exclusive RD Burman Site!
Sahir Ludhianvi
I almost worship him. Ever since I started understanding words, I have been simply awe-strucked by his work. The fascination continues. It has only but increased with every replay of his songs.
He was the person who helped Hindi film songs to gain respectability as well as appreciation from intellectuals, poets and masses alike. Never succumbing to the popular demand, he always remained the boss and wrote whatever he really wanted to. And his poetry will keep enriching our mind and soul for many years.
His pair with music director Roshan was one of the all-time best Lyricist-MD pair the Hindi music has ever seen. Together they created gems after gems. To bless us with other masterpieces he mainly teamed up with Ravi, Jaidev, Khayyam & RD Burman. A poet with remarkable sense of music and high intellect, he wrote in his film carrier all kinds of songs with equal perfection. Be it the light Hum aapki aankhoN meiN is dil ko basaa deN to from Pyaasa or, the mind-boggling Aurat ne janam diya mardoN ko, mardoN ne use bazaar diya from Sadhna or, that philosophical Main pal do pal ka shaayar hooN from Kabhi Kabhie.
He remains the numero uno for me. The best thing that has happened to Hindi film music or for that matter any kind of music. Truly a magician - in fact, that's what "Sahir" literally means as well.
Gulzar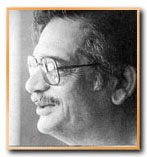 This man has had such an impact on me that whenever I listen or see or even think about him, a sense of enlightenment surrounds me.
One just can't believe Gulzar. He is a person of immense capabilities, but the best part is that he is almost unmatched in all of his capacities. A filmmaker, director, storywriter, dialogue writer and, lyricist - Gulzar, for me is first and foremost a poet. A poet who has written magical lines.
JaaDoN ki narm dhoop aur aaNgan meiN baiThkar, haathoN se kheeNchkar tere aaNchal ke saaye ko, aundhe paDe raheN kabhi, karwat liye hue /
yaa garmiyoN ki raat jo purwaaiyaaN chaleN, ThanDhi safed chaadroN pe jaageN der tak, taaron ko dekhte raheN, chhat par paDe hue. Need I say more.
Gulzar has given a whole new dimension to Hindi songs. His verse is light and simple, yet at the same time amazingly complex and meaningful. He is a wizard of words. No one uses them as effectively as he does. He understands the sound and nuances of each word and then uses them to create the maximum effect. All his songs in general and those composed by Pancham da particularly are the most treasured ones for me. His recent non-film album Boodhe Pahadon Par with the new MD Vishal is another treat with lines like Mujhko itne se kaam par rakh lo / jab bhi seene pe jhoolta locket ulta ho jaaye to, maiN haathoN se seedhaa karta rahooN usko.
There are a lot of reasons to live. nahin?
Kaifi Azmi
Born in Azamgarh (U.P.), Akhtar Hussain Rizvi aka Kaifi Azmi has been a rebellion ever since his youth. His poetry is just another proof to that. He was and is essentially a poet who never compromises whether it be writing for films or otherwise.
Hanste Jakhm, Shola Aur Shabnam, Shagoon, Haqueeqat, Kaagaj Ke Phool,.. . The list can give any lyricist a complex. Some of the very best songs have come out of his pen. As for his pathbreaking and pioneering efforts, he wrote complete dialogues of a film in verse and the movie Heer Ranjha remains till date the only one of its kind. He is a real Urdu poet who has enriched the film songs to a great extent. Though he is known for his work of revolutionary nature, I love his romantic verse that is mingled with the truth & harshness of real life. Main dekhooN to sahi duniyaa tumheN kaise sataati hai / kisi din ke liye apni nigehbaani mujhe de do.
Majrooh Sultanpuri
His reign has been the longest in the film lyrics world. Started with Shahejahan in 1945, he still comes up with ever-so-youth songs like Jaanam samjhaa karo. Majrooh, in many sense, is a pathbreaking Film song writer. It was he who started writing songs with a touch of flirtation and a bit of dialogue. Songs like Achhaa ji maiN haari chalo maan jao naa or, ChhoD do aanchal zamaana kya kahega or, Yaar meri tum bhi ho ghazab ghooNghat to zara oDho can make any day brighter. The word Jaanam which is used by all & sundry freely and has become a part of filmi vocabulary was coined by him. But what is most amazing about him is the fact that even now he is writing some of the greatest youth songs and can inspire young people. Songs of Jo Jeeta Wohi Sikandar and Kabhi Haan Kabhi Naa are fair enough example. No one of the so-called young lyricist come even close to writing something like Woh to hai albelaa hazaaron meiN akela, sadaa tumne aib dekha hunar ko naa dekha or, JawaaN ho yaaroN ye tumko hua kya, are humko dekho zara / ye maana abhi haiN khaali haath, na hoNge sadaa yehi din raat, kabhi to banegi apni baat mere yaaroN. Only proves that a poet never ages. Majrooh remains the ever-romantic, ever-youthful lyricist. For me Majrooh does not mean Ghayal or hurt, it means Youth.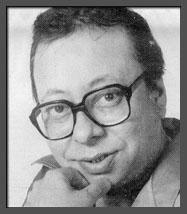 Or Pancham da. This name has become almost synonymous to music for me. Salil da once said, " If there has been any phenomenon in Indian music in last 20 years, it was R.D. Burman." And I cannot agree more. His loss was, in my opinion, the loss of the century for music world. More so because he left in such a young age and when he was producing timeless classics like Kuchh na kaho and Pyaar hua chupke se.
A supremely gifted music composer, he had that rare knack of finding the just right note and rhythm. I call him a music scientist. Throughout his life, he kept experimenting with sounds, instruments and rhythm patterns and always came up with gem of a song. and look at his range of compositions, from Dum maaro dum to Khaali haath shaam aayee hai; from HameN tumse pyaar kitna to Chunri sambhaal gori; from Golmaal hai bhai sab golmaal hai to Jaane jaaN dhooNdhta phir raha hooN tumheN raat din maiN yahaaN se wahaaN; from Beete na bitaayi raina to Dhadkaati mere dil ko hai aayee tu. Amazingly diverse and yet all great scores.
My journey as a music lover started and got along with Pancham da's music. And my musical sensibilities are based on his music only. I am glad that it is so.
Don't miss this new Exclusive Pancham Site
Salil Chowdhury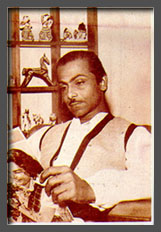 For long, I did not listen to Salil da's music very attentively. But when I did, it was a whole new musical rediscovery of myself. Just about an year after Pancham's loss he also left. And music world lost two of its brightest talents of this century within a year's span.
If there is one single thing for which he can be credited, it was his extraordinary vision which kept him miles ahead of his contemporaries.
He was deeply into western classical music and listened to a lot of Beethoven, Mozart & Bach. Also a bit of Chopin. Still but for his two songs - Itna na mujhse tu pyaar baDha (Chhaya) which was a straight adaptation of Mozart's 41st symphony and RaatoN ke saaye ghane (Annadata) which was Chopin's work - he never let any heavy influences shown in his work. For me, he was the master of melody. The breezy flow of his tunes and melodic interludes are mesmerizing. I can listen to his Ye mere andhere ujaale na hote (Prem Patra), Aa aa re mitwaa (Anand Mahal), Kai baar yuN bhi dekhaa hai, Rajnigandha phool tumhare (both from Rajnigandha), Aaj koi nahiN apna (Agni Pareeksha) or, Chhota sa ghar hoga (Naukari) and numerous other songs repeatedly any day. But to top all these hauntingly melodius songs comes one of my all-time favourite Half Ticket. It drives me mad, indeed. Woh ik nigaah kya mili tabiyateN machal gayeeN.
If anyone wants to know whether music really has any life in it or if it can move a person, he must listen to Salil Chowdhury's music. It will live forever.
A.R. Rahman
If RD was the only phenomenon to happen to Indian music in those 20 years, Rahman is a true and worthy successor to that paradigm for this age of music.
He is nothing less of a phenomenon. Score after score he is proving it. And I, for one, don't need any more proofs before deciding that he is one composer from whom I can expect the sky and never get disappointed.
The only grudge I have with him is that till now he has used, more or less, mediocre song writers for his Hindi scores. His music hardly needs any words to convey its feeling and should be left alone if cannot be coupled with atleast good lyrics if not great ones. Sapne had good lyrics. And two of his upcoming scores with Gulzar also give some hope and show his concern in the lyrical part of the songs.
No more words. His music speaks for him.
Page last modified on 3rd July, 1998
Developed and maintained by Vinay P Jain